The 1st week of BETA tests passed!
22 Apr 2016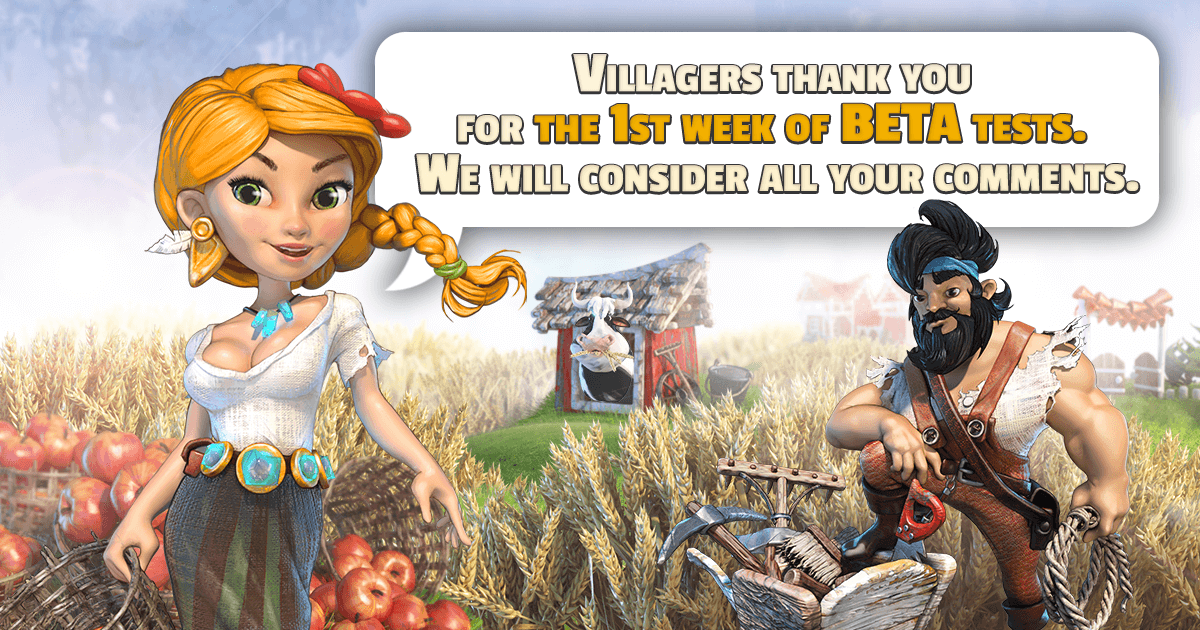 It has been a week since our game is available in a test version. We consider all comments that we receive from you. It was the first feedback from people outside our BAAD team, so it is extremely valuable for us.
The gaming experience is growing, but we still have a long way to the ideal… you draw our attention primarily to the technical problems and drawbacks in the game mechanics. Your first comments also suggest that tutorial is… rather useless 

This was a busy week for us. We managed to improve a lot of faults and added a few new features:
1. We've improved readability of fonts on the phones with small screens
2. We've corrected counting of produced and possible to gain from enemy resources
3. We've fixed bugs related to the character movement
4. We've applied minor UI improvements
5. We've fixed crashes that occured after battles and when exiting the app
6. We've applied new background and battle music
7. We've changed loading bar and sky to nicer ones.
We've improved the game balance!
1. Bomberman is stronger by approx. 30%
2. Peasant is more expensive by 100% and its production lasts longer by 50%
3. Amazon is more expensive by approx. 35%
4. Cage causes damage to a greater range
5. Missions are harder and amount of resources to gain is reduced.
In the upcoming week we'll apply new fixes, which we'll sum up next Friday. Thanks again to all our testers for the comments. We encourage you to join the discussion in the Google group.
Enjoy your weekend without bugs


BAAD Games team